Opening Hours
Monday to Saturday
9am to 5:30pm

Super Bright Blinky Lights

A staff favourite this winter. Great as a back up or emergency light.
Now just £8
Click Here


20% off Stronglight Mudguards!
Both the new S-type and E-type mudguards from Stronglight are now 20% off RRP.

These are high quality chromoplastic mudguards. Similar to the SKS/Esge type but thicker and stiffer.


Bike Sizing Questions?

Please ring 01423 887003!

All Items sent APC or Royal Mail

All items are now sent via APC Overnight or the Royal Mail.

Schwalbe Marathon and M Plus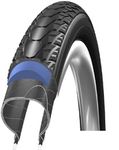 Unbeatable Prices
Marathon HS368 £16
Marathon Plus £24


Shop with confidence.


The brand you have accessed is no longer available at this address in our site

Please refer to the complete list of brands available within our site. It may have been moved to a new location.