Opening Hours
Monday to Saturday
9am to 5:30pm

Don't forget we've moved to 48a Camwal Road, Harrogate, HG1 4PT. We are still in the process of arranging the shop but if you come in and see us we will accommodate you the best we can.


20% off Stronglight Mudguards!
Both the new S-type and E-type mudguards from Stronglight are now 20% off RRP.

These are high quality chromoplastic mudguards. Similar to the SKS/Esge type but thicker and stiffer.


Bike Sizing Questions?

Please ring 01423 887003!

All Items sent APC or Royal Mail

All items are now sent via APC Overnight or Royal Mail 1st Class.

Schwalbe Marathon and M Plus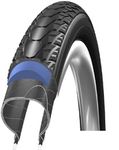 Unbeatable Prices
Marathon HS368 £16
Marathon Plus £24


Shop with confidence.


Location
We are located in Starbeck about 2.5 miles out of Harrogate town centre just off the A59 Knaresborough Road.
By bike (or car)
Approaching from the east (Knaresborough, York & beyond) follow the A59 towards Harrogate centre. As you come down the hill into Starbeck, Camwal Road is on your right directly after the Prince of Wales pub and approximately 50m before the level crossing. Spa Cycles is the last entrance on your right at the very end of the road.

Approaching from the West (Harrogate and beyond) follow A59 from Harrogate centre signposted to Knaresborough and York. After 2.5 miles Camwal Road is on your left 50m past the level crossing at Starbeck station. Spa Cycles is the last entrance on your right at the very end of the road.

For the cyclist, a slightly longer but pleasanter alternative from Harrogate centre is to follow the Dragon Cycleway starting from the Asda on Bower Road. As you approach Bilton turn right (almost doubling back on yourself) along the disused railway line which brings you to The Avenue and hence into Starbeck.
By bus
From Harrogate Station you can catch bus numbers 1a, 2a or 3a (Knaresborough) which stop at the end of Camwal Road just after Starbeck railway station.
By train
Starbeck is served by regular trains on the Leeds-York line. Turn left out of the station and Camwal Road is first on the left.
For more help Google Maps is your friend